Hard Floor Casters – suitable Vitra Chairs (T-Chair, AC1, Meda etc.) – Set of 5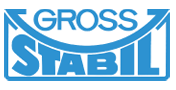 Hersteller:
G&F
Order number:
DC-10209
Immediate shipping after payment.
Prices incl. VAT plus shipping costs
Open text field 1:

7559

Open text field 2:

neu
Hard Floor Casters – suitable Vitra Chairs (T-Chair, AC1, Meda etc.) – Set of 5
Refrain your floors from harm while using the right casters for your office chair. Hard floor casters are made for undergrounds such as parquet, laminate, tiles or marble. The polyurethane-coated tread lets you slide smoothly over the floor.
Set of 5, suitable for Vitra Office Chairs
Casters that are gentle on hard floors such as parquet, laminate floor, polished concrete, tiles etc.
The soft grey polyurethane coating lets you slide easily and smoothly while the danger of a sudden role is decreased.
The high-quality assurance provides for a higher longevity compared to other plastic casters.
Easy assembly: Remove the old casters with a lurch and plug in the new hard floor casters.
TÜV-certified and fulfilling the ISO norm
Suitable models, e.g.: Vitra AC1 Axess Plus Axess Plus 2 Head Line Meda 2 Chair Meda Chair Meda Pal Meda Pro Nelson Perch Oson CE PSCC Skape Softchell Chair T-chair Visaroll Visaroll 2 Workbay Worknest Y-chair ID Soft Hula Hoop Axess Plus Axess Plus 2 Head Line Meda 2 Chair
| | |
| --- | --- |
| Abmessungen: | 11 mm Ø Stift, 50 mm Ø Rolle |
| Material: | Kunststoff, Polyurethan |
| Features: | Sitzlastbremsung |
| Einsatzgebiet: | alle harten Böden |
| Menge: | Set aus 5 einzelnen Rollen |
| Zertifikate & Nachhaltigkeit: | ISO-Zertifikat, TÜV-geprüft |
Fragen und Antworten
mehr
Fragen? Questions?
Danke für das Einsenden deiner Frage. Wir werden sie so schnell wie möglich per e-Mail beantworten. Sofern die Frage für alle Kunden interessant ist, wird sie anonymisiert in das FAQ aufgenommen.
Thanks for submitting your question. We will reply as soon as possible by e-mail. If the question is interesting for all customers, it will be added anonymously to the FAQ.
Sind die Rollen sitzlastgebremst? / Are these breaking casters?
Alle angebotenen Stuhlrollen mit der Bezeichnung Hartbodenrollen sind sitzlastgebremst bzw. belastet gebremst, d.h. Nutzer rollen nicht unkontrolliert mit dem Stuhl weg, wenn sie sich setzen. Weichbodenrollen bzw. Teppichrollen benötigen keine Sitzlastbremsung, da das Untermaterial bereits von Natur aus bremst.
Vorsicht: Bei der Verwendung von Teppichrollen auf harten Böden ist das ungewünschte Szenario des unkontrollierten Wegrollens möglich.
---
All offered chair casters with the designation hard floor casters slowing down under load, i.e. users do not roll away uncontrollably when they sit down. Soft floor casters or carpet casters do not require braking specifications, since the lower material already naturally brakes.
Caution: When using carpet casters on hard floors, the undesired scenario of uncontrolled rolling away is possible.
Sind das originale Rollen vom Hersteller? / Are these authentic casters from the manufacturer?
Auch vermeintliche Original-Rollen von Herman Miller, HAG oder Vitra sind Produkte von Zulieferern. Es handelt sich bei den angebotenen Rollen nicht um solche, die vom Hersteller herausgegeben werden, sondern um Rollen eines deutschen Spezialisten. Diese Qualitätsrollen werden von unseren Kunden vielfach als besser als die "originalen" beschrieben.
---
Alleged authentic casters of Herman Miller, HAG or Vitra are products of suppliers, too. The casters offered are not those branded by the manufacturer, but casters of a german specialist that is (by the way) the main supplierer of Herman Miller. These quality casters are often described by our customers as better than the "original ones".
Bekomme ich eine oder fünf Rollen? / Do I get one or five casters?
Selbstverständlich bekommst du 5 Rollen von uns.
--
Of course you'll get 5 casters from us.
Alte Rollenstifte im Stuhl
Von Michael H am 05.11.2019 12:03.
Wenn ich die alten Rollen am Vitra Meda Chair abziehe, verbleiben die Befestigungsstifte am Gestell des Stuhls. Bei den Ersatzrollen ist der Befestigungsstift in der Rolle. Lassen sich die Stifte an den Ersatzrollen herausziehen und auf die alten stecken?
Es gibt zwei Möglichkeiten: Die Stifte sind am Gestell fixiert und hierfür würden stiftlose Ersatzrollen benötigt. Das ist aber kein Standard für Vitra-Bürostühle. Wir denken eher, dass Sie versuchen sollten, die alten Stifte mit einer Zange aus dem Gestell zu ziehen und die neuen Rollen vollständig zu verwenden.
Read, write and discuss reviews...
more
Customer evaluation for "Hard Floor Casters – suitable Vitra Chairs (T-Chair, AC1, Meda etc.) – Set of 5"
From:
Erich
On:
5 Apr 2019
Mehr Funktionen als erwartet, Top-Preis- Leistungsverhältnis
Sie funktionieren deutlich besser als meine anderen Nachbaurollen - auch wenn sie an das Original nicht heranreichen (das kostet aber ein Vielfaches). Den Roll-Stop (wenn man aufsteht) habe ich gar nicht erwartet, ist aber sehr praktisch. Würde ich wieder kaufen. Abwiclung einwandfrei. LG, Erich
From:
uwe
On:
12 Aug 2018
Gute Ware
Gute Ware, schnelle Abwicklung, allerdings ist der Rollendurchmesser etwas geringer als der der Rollen für Teppich. So kommt der Mittelsteg dem Laminat bedenklich nahe. Nicht gut bei Übergängen
From:
Inese
On:
5 Aug 2018
Alles hat gepasst
Schnelle Lieferung und passende Rollen. Alles Bestens.
From:
Ramspeck Hasso
On:
4 Aug 2018
Gerne wieder
Sehr freundliche Beratung bei Rückfrage, schnelle und saubere Lieferung und die Ware war exakt wie beschrieben. Der Preis ausgesprochen günstig.
From:
Steigmeier
On:
16 Jul 2018
Produkt top, Lieferung Flop
Die Lieferung in die Schweiz hat leider überhaupt nicht geklappt. Wir haben einen vollen Monat auf das Produkt gewartet.
From:
Admin
On:
16 Jul 2018
Die Lieferzeit ist natürlich inakzeptabel. Obwohl wir alle nötigen Informationen an die Sendung geheftet haben, gab es Probleme bei der Verzollung in die Schweiz. Das ist jedoch nicht der Normalfall. Wir entschuldigen die Unannehmlichkeiten.
From:
Lutz Vejmelka
On:
5 Jul 2018
Schnelle Lieferung, alles bestens!
Write an evaluation
Evaluations will be activated after verification.