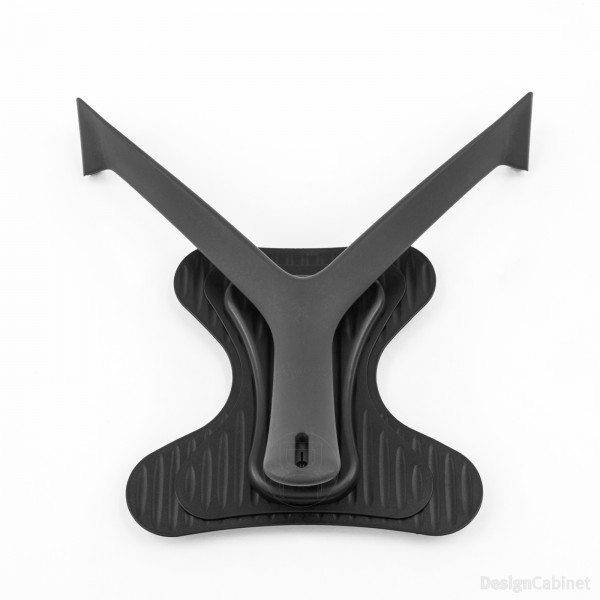 Product information "PostureFit® Kit for Aeron Chair"
The flexible back rest support for a health-promoting sitting posture
The PostureFit is the back rest support for the newest generation of Aeron Chairs. In addition to the ergonomic seat it provides a health-promoting sitting posture while working at a desk. Resultingly painless sitting and patient working without getting tired even during long sessions is guaranteed with the PostureFit Kit. It suits those who sit either close to the back rest or at the edge of their office chairs. Ias in contrast to the lumbal support, the PostureFit mechanism is also effective if you are not sitting leaned back.

The severity of the pressure of the PostureFit can be adjusted indiviually with the help of a cog. The pressure of the supporting mechanism on the pelvic is adjustable from hard to soft. The size of the PostureFit depends on the size of the Aeron Chair.
It works – thanks to years of research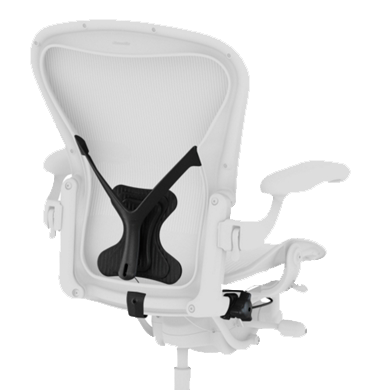 The PostureFit is the result of years of research which was performed by Herman Miller and Dr. Brock Walter, the luminary of medical seating furniture. Physotherapy studies which were considered within the development of the Aeron Chair have proved that the stabilisation of the pelvic positively affects the whole posture. The PostureFit system opens the angle between the trunk and the thighs in order to reach the perfect alignment of the pelvic.

Considering the Aeron Chair in profile, you can see that the PostureFit closes the gap between the pelvic and the back rest. This improved contact supports a natural and casual alignment of the back, as well. Thereby it also supports the natural bending of your spine.

The PostureFit Kit consists of several parts: two clips, a screw, a control mechanism, a cladding element and a wishbone with PosturePad. ➜ Please consider the Assembly Instructions
Fragen und Antworten
mehr
Questions?
Danke für das Einsenden deiner Frage. Wir werden sie so schnell wie möglich per e-Mail beantworten. Sofern die Frage für alle Kunden interessant ist, wird sie anonymisiert in das FAQ aufgenommen.
Read, write and discuss reviews...
more
Customer evaluation for "PostureFit® Kit for Aeron Chair"
Write an evaluation
Evaluations will be activated after verification.